EUPHORIA.

ROMANTIC APOCALYPSE
Luxury PORTFOLIO CREATION
LAKE VOULIAGMENI, ATHENS 2022
romantic apocalypse – nothing else matters – shoot and party like there's no tomorrow!
party with alchemists and elevate your brand with a new glamorous concept where you are also the guest!
EVENING AND NIGHTTIME PARTY SHOOT AT THE LAKE, a unique luxury venue, with a red carpet Hollywood-style SETUP SCENE! write YOUR glamorous STORY AT ALCHIMEIA EUPHORIA 2022 AND party LIKE there's no tomorrow!
Wedding celebrations are changing. couples are giving more attention to an epic party than anything else! this romantic apocalypse nighttime party shoot, is specifically designed with the modern party couple in mind.
euphoria 2022 is for you if you want to grow your glamorous portfolio to attract the modern fashionable party couples!
WE WILL CREATE THE PARTY, ALL YOU HAVE TO DO IS SHOOT it!
Dress code: black tie
GUYS IT'S TIME TO WEAR YOUR best suit, smoking or black & white pants/shirt & LADIES COCKTAIL OR LONG DRESS in black or SILVER and Sparkles!
for: wedding photographers and filmmakers
DATE: 13th April 2022
time: 12:00-22:00
round table talks address: TBA
euphoria event ADDRESS: lake vouliagmeni
Poseidonos Av., Vouliagmeni, 16671. Athens Riviera
Please make sure to have a negative covid-19 test 1 day before the event!
max 10
"ONE STEP CLOSER TO YOUR ULTIMATE PORTFOLIO GOALS"
"Alchimeia in one of the most significant investments that you can offer into your business and your personal brand to come one step closer to your ultimate portfolio goals!"
For Alchimeia: Euphoria Images – Fotis Sid Photography, Video – Anthony Venitis
party like there's no tomorrow
 CAPTURE THE MOMENT
INVESTMENT.
Why walk when you can party down the aisle?
Luxury Portfolio Building party Hosted in the UNIQUE WEDDING VENUE in Athens
 650€
Included:  lunch, COFFEE, water, SNACKS, Bride & Groom Models, bridesmaids, mermaids, COCKTAILS, PARTY and the wedding shoot with 8 GLAMOROUS setups – fashion editorial, ceremony setup, party on the catwalk, bar show, boat setup, DJ show, luxury dance floor setup, and live performers show.
EXTRA:
FOR a group, A SHUTTLE CAN BE ARRANGED FROM AIRPORT OR SYNTAGMA for an extra fee.

Prices are without tax
Limited space available
SELECTED PARTNERS
BECAUSE OUR EVENT CAN ONLY BE AS AMAZING AS OUR TEAM

Georgia Xristodoulou
Makeup Specialist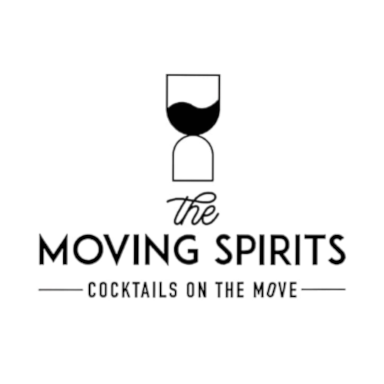 THE CURATORS.

Reach your goals with amazing imagery you will capture at EUPHORIA 2022.
GET GUIDANCE FROM THE CURATORS OF ALCHIMEIA
THE
VISIONARY

Vangelis
Beltzenitis
THE ALCHIMIST
OF luxury
AESTHETICS
Celebrity wedding and portrait photographer, Vangelis Beltzenitis is considered one of the most influential Greek photographers in the wedding industry.

A chosen photographer of the starts such as Paul Nassif & Brittany Pattakos and others, Vangelis was also on the set of Mamma Mia filming crew in Greece! With his career spanning over two decades, allowing him to rise to international status and capture high-end private events in over 15 different countries around the world.
He always pushes the boundaries to create authentically elegant, emotionally-charged images with a perfect balance between candid and artistically directed pictures conveying the mood of the day.
Inspired by photographers Peter Lindbergh, Steven Meisel and Herb Ritts, his photography style is a fusion of fashion and photojournalism published in Vogue, Harper's Bazaar and Brides magazines among others.

 "To be a good wedding photographer you have to master many different photography fields  and you also have to be effective under the stress of time pressure." – Vangelis Beltzenitis.
THE
STORYTELLER
ANTHONY
VENITIS
THE ALCHIMIST
OF WEDDING
ROMANCE
High-end video creator for destination weddings and elopements, judge at WEVA International Awards. Anthony received multiple awards by Inspiration Photographers and was nominated by Way Up North as Europe's Best Wedding Videographer in 2019. As the winner at film festivals for best cinematography and editing, his wedding film was honoured with a full week screening at the Laemmle Theatre in Hollywood, LA in summer 2019.
Besides wedding cinematography, Anthony has captured events and created content for famous CEOs, athletes and other high-profile celebrities. Over the last years, his award-winning work has been featured in Vogue, Harper's Bazaar, Junebug weddings, Wedding Chicks, 100 Layer Cake and more. Anthony is a passionate international filmmaker who will talk to you about creating and capturing emotions and the proper mood. Focused on storytelling, you will talk about the ways to transfer the vision of any project into an unforgettable film filed with emotions.
Romantic apocalypse.

We will not be focusing on the table or all the typical wedding details, rather, we will focus on the party of the event!

We will focus on the show, on the live performers and dj, the party makers and on the celebration!
this time we focus on the party and the ceremony setup!
Romantically Ethereal bridal arrival by boat and scorecard by naiads synchronized swimming live performance
Glamorous catwalk ceremony from the Hollywood-like production
Luxury bar setup with sophisticated cocktails and presentation
a live party with DJ and live Entertainment with some of the top professionals in the Greek wedding industry.
The opportunity to shoot in exclusive venue with the best wedding photographers and filmmakers from Greece!
cocktails and welcome bag, food, refreshments and coffee.
Shoot setups Morning speeches and round table mentoring.
epic finale – the party
–
Style diction: High luxury, high end class, Sleek and sexy feminine lines, shiny mirrors, deep black, party lights, Romantic urban party vibes!

We will shoot at night so please BRING YOUR EQUIPMENT, like the FLASH, LIGHTS, ETC. If you need
for Max 10
WHAT WILL HAPPEN ON THE DAY?
DETAILS WILL BE FINALIZED BEFORE THE SHOOT
EUPHORIA 2022
This is going to be a different kind of workshop for wedding photographers and cinematographers to capture the real glamorous wedding party!
Award winning luxury film creator Anthony Venitis of
@bvaerial
and celebrity international wedding photographer Vangelis Beltzenitis of
@vangelisphotography
will be your mentors on the day, starting in the morning for a brunch round table discussions at the nearby restaurant!
in the afternoon you will join the rest of the amazing vendors who will make the unforgettable party setup for you to capture:
An epic glamorous party with stylish mirror setup, mirror aisle, disco balls and light show by the best in the business
@eventsmusic_panos_tsilounis
Together with amazing
@djgeorgekouzas
who will keep the beats going just for you!
The super stylish mixologists
@themovingspirits
who will mix the glamorous cocktails for you to shoot and drink!
And
@naiads.synchro
real life mermaids will escort our bride arriving on the boat.

THE 8 SETUPS INCLUDE:

✨ A glamorous ceremony setup with impressive view of the lake
✨The couple partying on the mirror catwalk of the ceremony.

✨Stylish setup of the boat in the lake, with the bride inside.

✨Inside the water setup with real life Naiads escorting the bride.

✨Live bartending show with mirror bar, glam tall tables, stylish cocktails and a real champagne tower show.

✨Bridal Fashion Editorial – Portrait shoot with bride and groom models separately and love shots together.

✨Glamorous Vogue-like dance floor setup with lightshow, disco balls and glam mirror trusses for impressive night shots.

✨Live DJ performance with luxury DJ booth setup with LED panels with visuals for night-time photography and cinematography!

✨After party with the DJ and the whole crew!
THE SCHEDULE
ALL FINAL DETAILS WILL BE SENT BEFORE YOUR ARRIVAL 
euphoria DAY
12.30pm
Morning arrivals AT THE RESTAURANT
Welcome coffee and snacks
1-3PM
ROUND TABLE MENTORING WITH CREATIVE & TECHNICAL TALKS ON HOW TO PREPARE FOR THE SHOOT OVER COFFEE AND FOOD with Vangelis and Anthony

3:pM
ARRIVAL AT THE LAKE vouliagmenis
Talks with the team and the introduction to the mood of the shoot
4:30PM
Shooting time
Romantically Ethereal bridal arrival by boat and scorecard by naiads
After sunset NIGHT PARTY SHOOT ON THE luxury WEDDING CEREMONY AISLE
PARTY WITH dj george kouzas AND COCKTAILS BY THE MOVING SPIRITS WITH events music RED-CARPET PARTY SETUP
22PM
THE END
"IT WAS AMAZING"
"It was amazing working with you and your team. Can't wait for the next Alchiemeia photoshoot!"
FREQUENTLY ASKED QUESTIONS
ANSWERED

Designed for photographers and filmmakers who love the world of weddings, romance, high-end fashion and bespoke Greece.

It is for you, if you want to elevate your portfolio and are ready to capture uniquely designed, magazine worthy "Instagramable" stories. You should join if you want to be surrounded by like-minded creatives who are eager to produce outstanding work and get inspired from each-other's creative energy!